We are committed to your success!
We offer the most innovative Capacity Building and Management Development Consultancy services in Africa.
XEM Consults LTD. is a Certified Managemnet development, Education and Research, Human Capacity Building and Development, ICT Solutions and project advisory consultancy company founded in 2017.
XEM is chartered by the chartered institute of Management Consultants (CIMC) Canada and certified by the centre for Management Development (CMD) Nigeria. We are an accredited management training institution by the Nigerian Council for Management Development (NCMD) with certified quality management system – ISO 9001 : 2015 from the global standard organization, UK.
Our team of consultants with over 3 decades relevant industry experience and global exposure provide unbeatable solutions to clients.
XEM services thorougly examine clients' operations, identify needs and offer innovative strategies that addresses challenges and brings disruptive and transformative value.
We provide innovative strategies as services to put you ahead and seamlessly resolve challenges.
Business Development
& PROJECT MANAGEMENT
Our Business Development services help companies to identify business weaknesses and challenges and determine strategic solutions. We assist in initiating projects, sourcing opportunities, conducting special research and helping companies in promotion, procurement, sales representation and in promoting local and international business developments, partnerships and collaboration.
Our Project Management services help Institutions and Organizations both in Public and Private Sectors Plan, Track and Monitor Projects, Control Project processes and Promote Projects. In addition, our PMP service ensures specific deliverables are achieved and followed to completion.
International Engagement & Partnership
Our Strategic International Partnership facilitation helps organizations to be involved in lasting relationships that remain mutually beneficial to their growth and development. 
Our International Engagements cut across Company Registrations, Individual Visa Application and Educational/Technical Tours and Exchanges.
Education & Training Services
Our expertise in education, training and development stretches across corporate education, traditional education, skills acquisition, technical and vocational training and overseas exchanges, etc.
We are driven by the Passion to build global best competencies in every Nigerian, Private and Government owned institutions.
Global Promotion Centre (GPC)
Providing a one-stop service centre for clients' needs through Sourcing & Establishing Partnership & Collaboration between Nigerian Institutions & Companies with their counterparts in Asia
Business Promotion & Exchange Centre (BPEC)
Providing unrivalled business opportunities including; Trade & Investment Consultation in China, Trade & Investment Sourcing & Match-Making, Support Desk for China Market and lot more…
In today's climate, education is key. Millions of people are upscaling their lives and stepping into new opportunities by investing in themselves and their employees.
XEM Consultants Ltd turned 5 on 8th June, 2022. To mark this achievement, she celebrated its 5th anniversary on the 30th of June 2022. The
Global Leaders are essential to build a better world. Young people find themselves today in a deeply polarized world. The innocence of their
The world's most threatened seabirds face some of their greatest risks when feeding in Irish waters, according to a new study by researchers in
We've worked with some great companies already. We think you
should join them in your quest for top talent.
Our key personnel are seasoned and experienced experts with over 20 years of experience in relevant fields providing international standard services, programs and advisory support to our local and foreign clients.
Eugenia Chinenye, Ndukwe, PhD.
Eugenia is Partnership Expert and a certified Management Consultant by the Chartered Institute of Management Consultant (CIMC) Canada and Center for Management Development (CMD) Nigeria.
Advisory Consultant, Engineering, Research & Development
A mining and metallurgical engineer. Member, Council for the Regulation of Engineering in Nigeria (COREN).
Advisory Consultant, Technical Project
An Electrical Engineer with over 20 years work experience in the Nigerian Power Sector.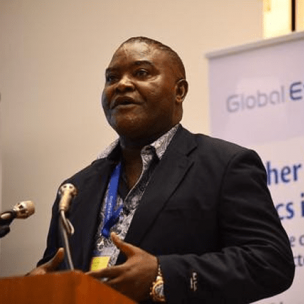 Principal Consultant, Capacity Building and Management Development
Fellows at both the Institute of African Studies and Institute of Development Studies, University of Nigeria, Nigeria.
Certificate of registration with the corporate affairs commission (CAC)
The Global Standard (TGS)
Chartered Institute of Management Consultants (CIMC)
Certified quality management system – iso 9001:2015 by the global standard organization, UK
Nigerian Council for Management Development (NCMD)
Accredited by the center for management development (CMD)
Current 2022 pension compliance certificate with national pension commission (PENCOM)
Tax compliance certificate from federal inland revenue service (FIRS)
Current (2022) industrial training fund (ITF) compliance certificate
Current (2022) nigeria social insurance trust fund (NSITF)
Current (2022) interim registration report by bureau of public procurement (BPP)
Nigerian Export Promotion Council (NEPC)
Consultants with over 30 years relevant industry experience
Partners to high rated global institutions
NCMD accredited training Institution
CMD accredited trainers
ISO 9001- 2015 certified
Chartered Management Consultants – CIMC, Canada
International Offices – China, Germany & SA
Access to over 50+ first class rated universities & training hubs in Africa & Asia
Information support desk for overseas partners
Foreign aid training and scholarships
Visa support services for international engagements
Infrastructure development and exchange facilitation
Trade and investment consultation for China market